Our Solutions - Your next move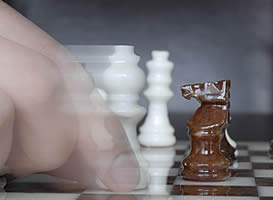 Families dealing with different financial institutions and advisors know how difficult it is to keep track of a diversified fortune. Wealth management is quite complex and requires expert appreciation of the prevailing market situation to make the right choices and to take advantage of the many opportunities.
EFO's aim is to convert the complexity of wealth management into relative simplicity. Our mission is to find and structure solutions that are responsive to our clients needs. After having discussed with our clients their needs, expectations and long-term goals – for themselves and future generations as well – we help them to make the right decisions.
In order to establish and support an estate plan designed to organize the family's global assets so that they remain well preserved, grow without taking inappropriate risks, are protected,controlled and monitored carefully. EFO, as an impartial investment advisor, is prepared to work with you and your other advisors to review your current financial situation, short and long term objectives and risk tolerance. This will allow us to address in an integrated fashion not only your estate planning and wealth transfer issues, tax planning and compliance but also your charitable, philanthropic .and philosophical goals.
We and our partners have the knowledge, experience and resources to provide comprehensive support for your philanthropic interests. A charitable trust or a private family foundation can be a fine opportunity for inter-generational family communication, education and enterprise.
Our experience has shown that the effective financial coordination of all the various professional disciplines, necessary to manage the financial affairs of a family, as well as the planning and follow through – short and long term – can improve a family's overall financial welfare and optimize the advantages of its assets, because they are much more efficiently managed and monitored by one overseeing organization.
As illustrated in the chart below, EFO can coordinate and oversee the various professional services necessary to manage the financial affairs of a family.