Our Philosophy
As a legally registered Spanish company, with its head-quarters in the south of the democratic Kingdom of Spain and representatives in both Spain and Luxembourg, we believe that everybody should be entitled to a royal treatment and to absolute confidentiality.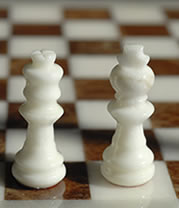 Therefore, the services we provide to our clients are more personal and tailored made than those of traditional Multi-Family-Offices (MFO); they are "haute couture".
We want to be a "boutique" where the client is King or Queen.
Managing wealth today is a highly complex and time consuming process. It requires the coordination of numerous experts in the areas of investment management, insurance, banking, charity, philanthropy, tax and estate planning.
This is the reason why we are frequently retained by wealthy families to completely organize a real estate transaction or to find specialists, such as accountants, tax advisors, money managers, lawyers and other financial and non-financial professionals.
Some clients enjoy devoting their time to manage these experts; others want to make sure the job is done correctly but would prefer not to handle all the details personally.
EFO can assist you as a guide and provide you with reliable advice to create a comprehensive wealth management strategy.
Our goal is to find and structure solutions that are responsive to your needs. We offer an extensive number of financial, tax, legal and concierge services and, if required, select the specialists, even medical doctors, clinics, schools, etc. for family members.
EFO's mission is to fully assist our clients as their independent consultant, to help families define and achieve their personal and financial goals. We are selling advice, not products; therefore EFO is a partner operating on an objective and open architecture basis.